AUDIENCE ↬ teachers & students
CONTENT ↬ this is a tip for anyone who uses Google applications like Docs, Slides, Drawings & more ...


GRADE LEVELS ↬ ALL


Have you inserted a shape into your Google Slides or Drawing, and wish you could modify it somewhat? You can! This doesn't appear to be a widely known tool but once you know what to look for, you won't pass it up again!
Go ahead ... insert a shape. Look for the tiny "golden nugget". (P.s. some shapes have more than one!) If you see a golden nugget, click on it and move it. You can adjust the shapes!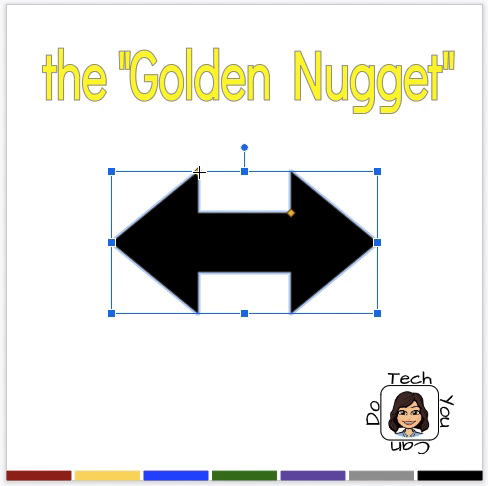 Don't be afraid to check out what the "golden nugget" can do for you on other shapes, too!